Toughest Bench
on the Market
Hortitech Rolling Benches v2.0
Toughest Bench
on the Market
Hortitech Rolling Benches v2.0
Two minute video going over design and features of gen 2 of our rolling benches (2 minutes).
Full 22 minute installation video covering all the essentials. Skip through to get an overview of materials and build quality.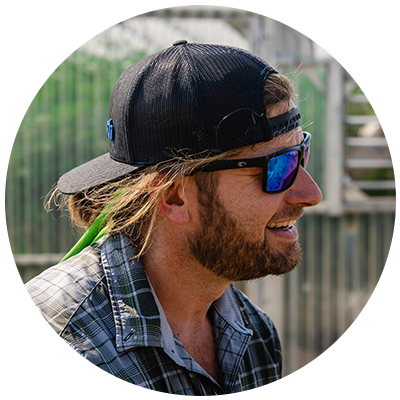 "I'll answer if I can, but if I don't, leave a message and I'll get back to you quickly."

Compare Quotes w/ Our Competitors
Efficient design allows us to manufacture a heavy duty, ergonomic bench system at disruptive prices.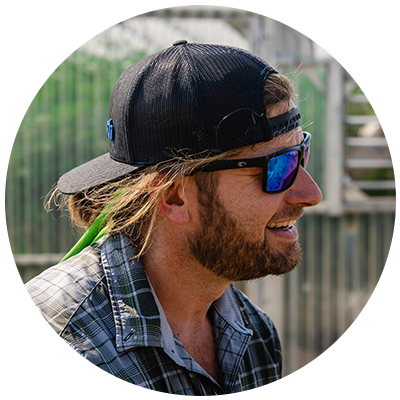 Pre drilled holes in the side profile allow easier installation and removal of trellis support poles and safe travel through the aisles.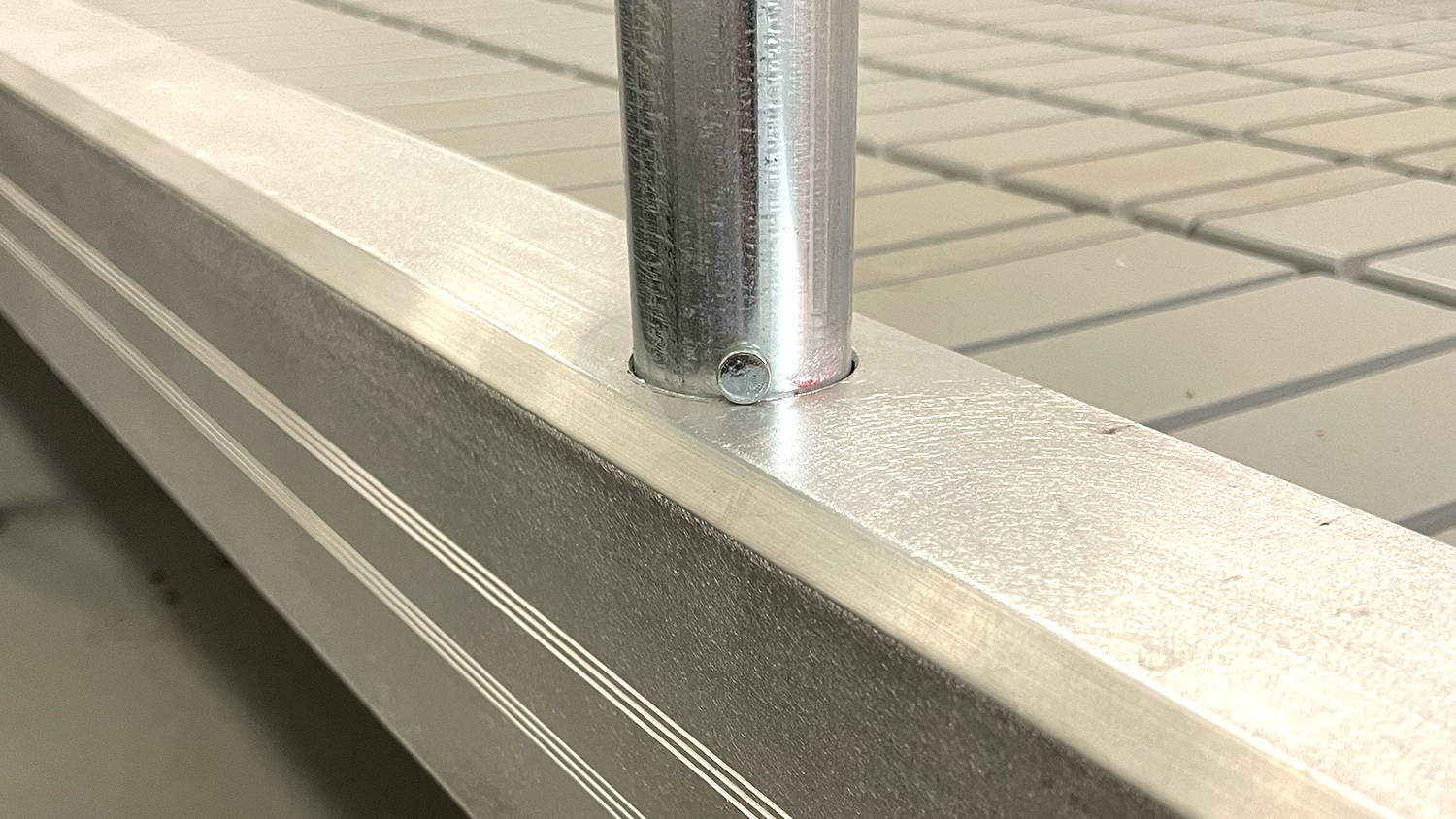 Ergonomic and comfortable to work with

Our design has eliminated all sharp edges and we've even beveled the edges on the side rails so they are comfortable to lean against.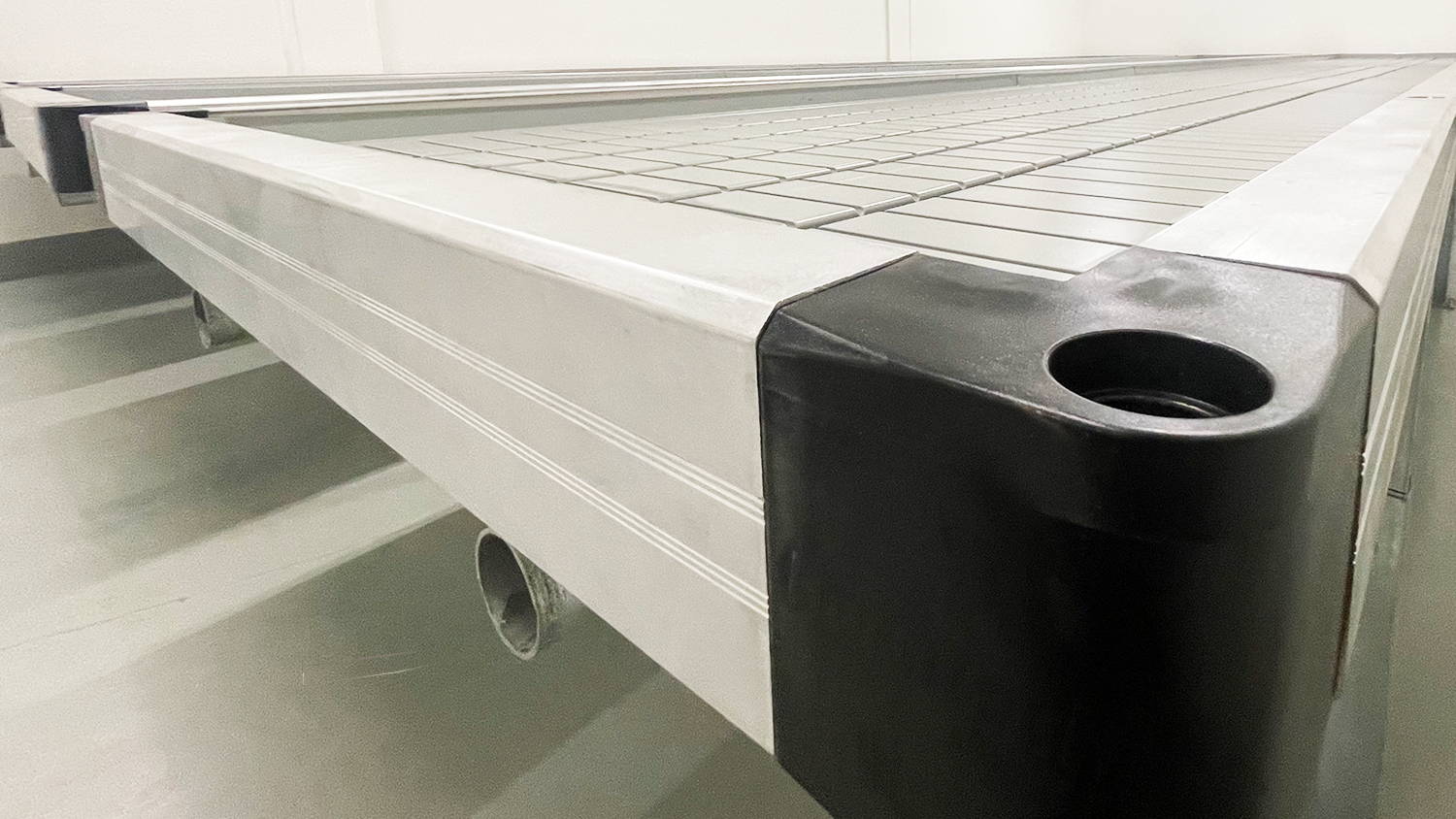 Our unique aluminum extrusions have a wall thickness of 0.10", and our galvanized metal components are 18 gauge. We include steel cross bars every 18" for standard benches, upgradeable to 12" spacing upon request.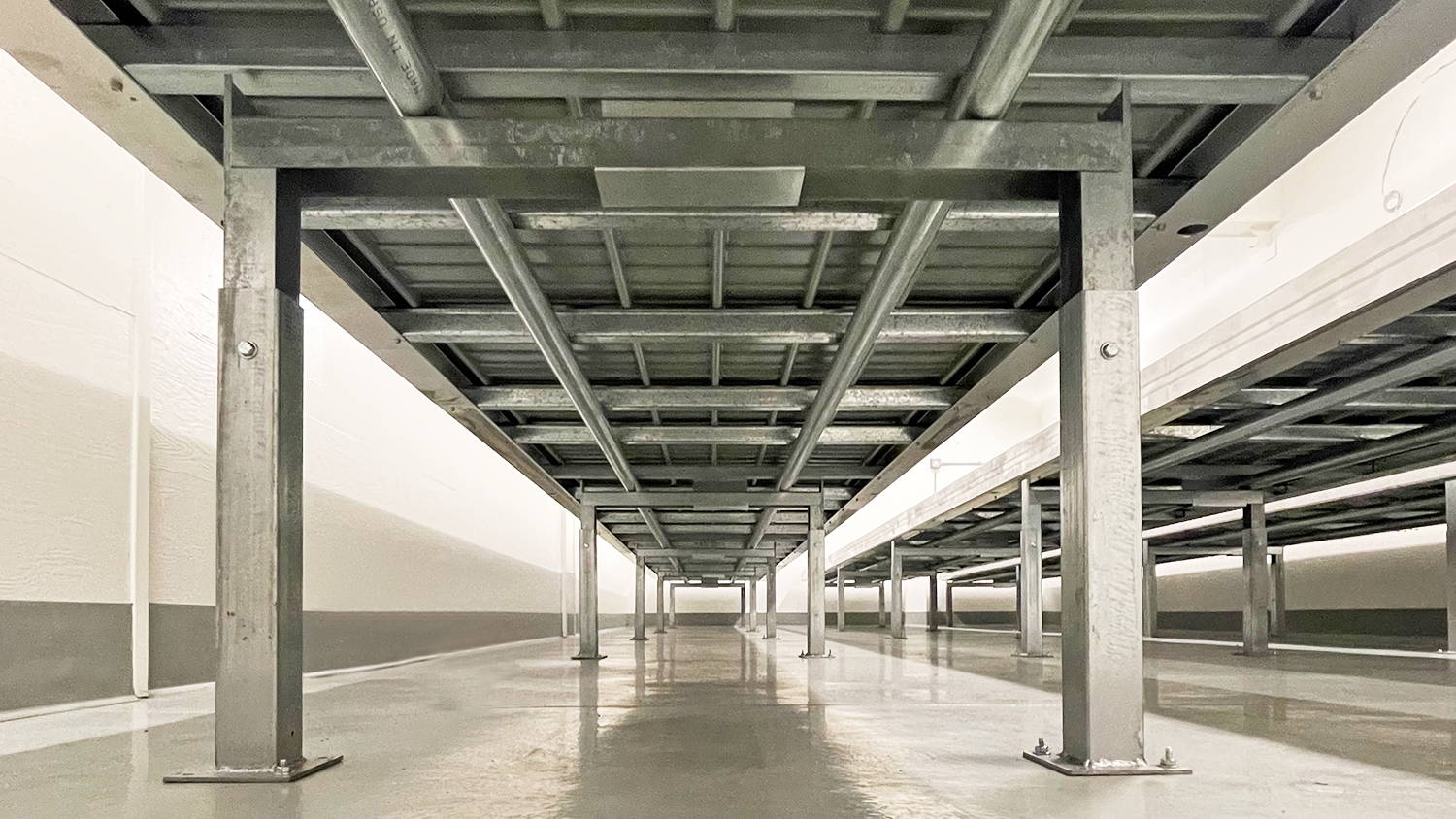 Using the best trays on the market

Manufactured by Staal Plast on a new modern state-of-the-art co-extruder line, the trays are made using virgin UV-stable High Impact Polystyrene with 3 mm of standard thickness in 3 layers. The top layer is food safe, unlike many other tray options.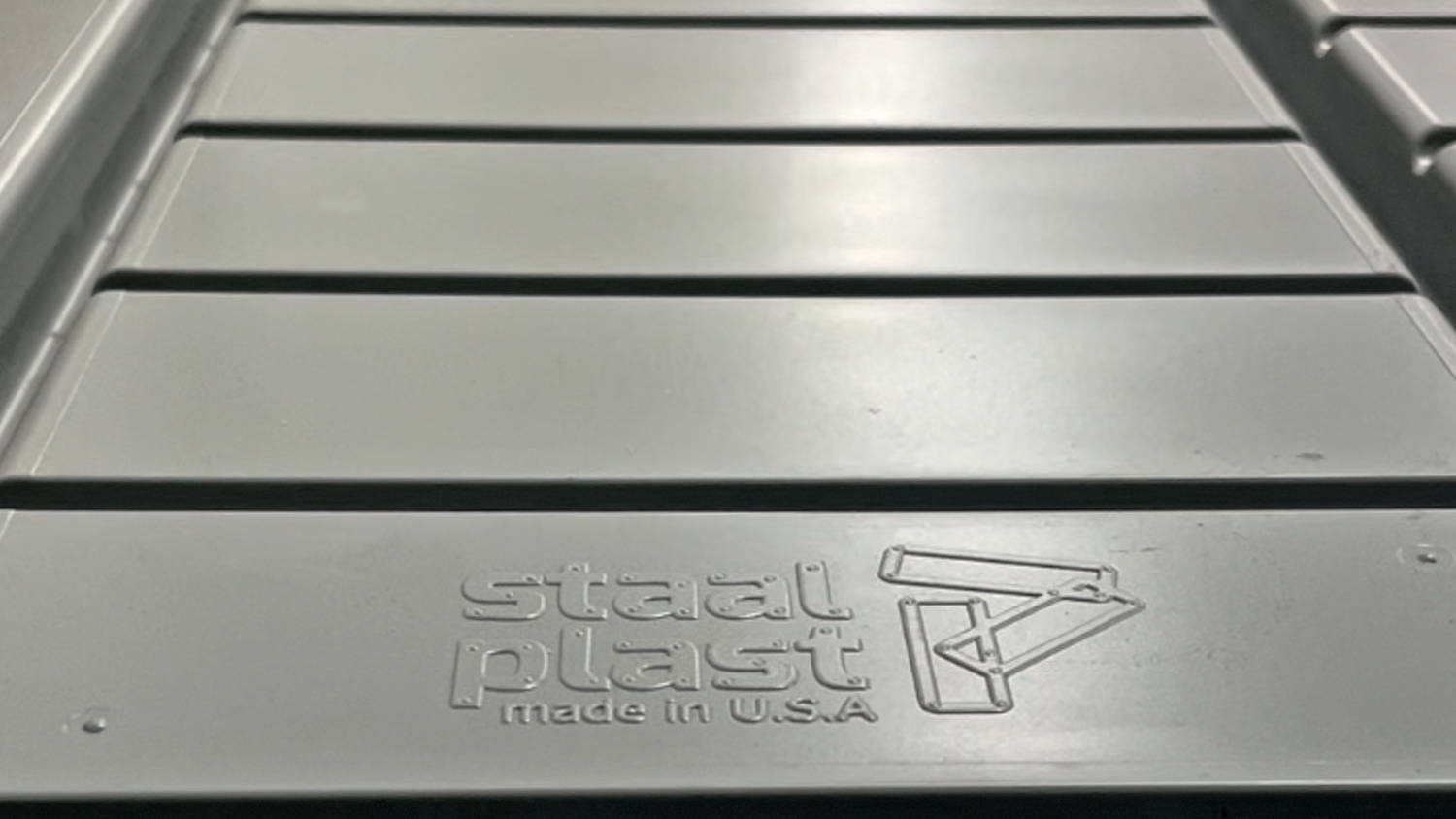 Rolling benches can increase the canopy in a grow room by up to 30% by removing all but one aisle.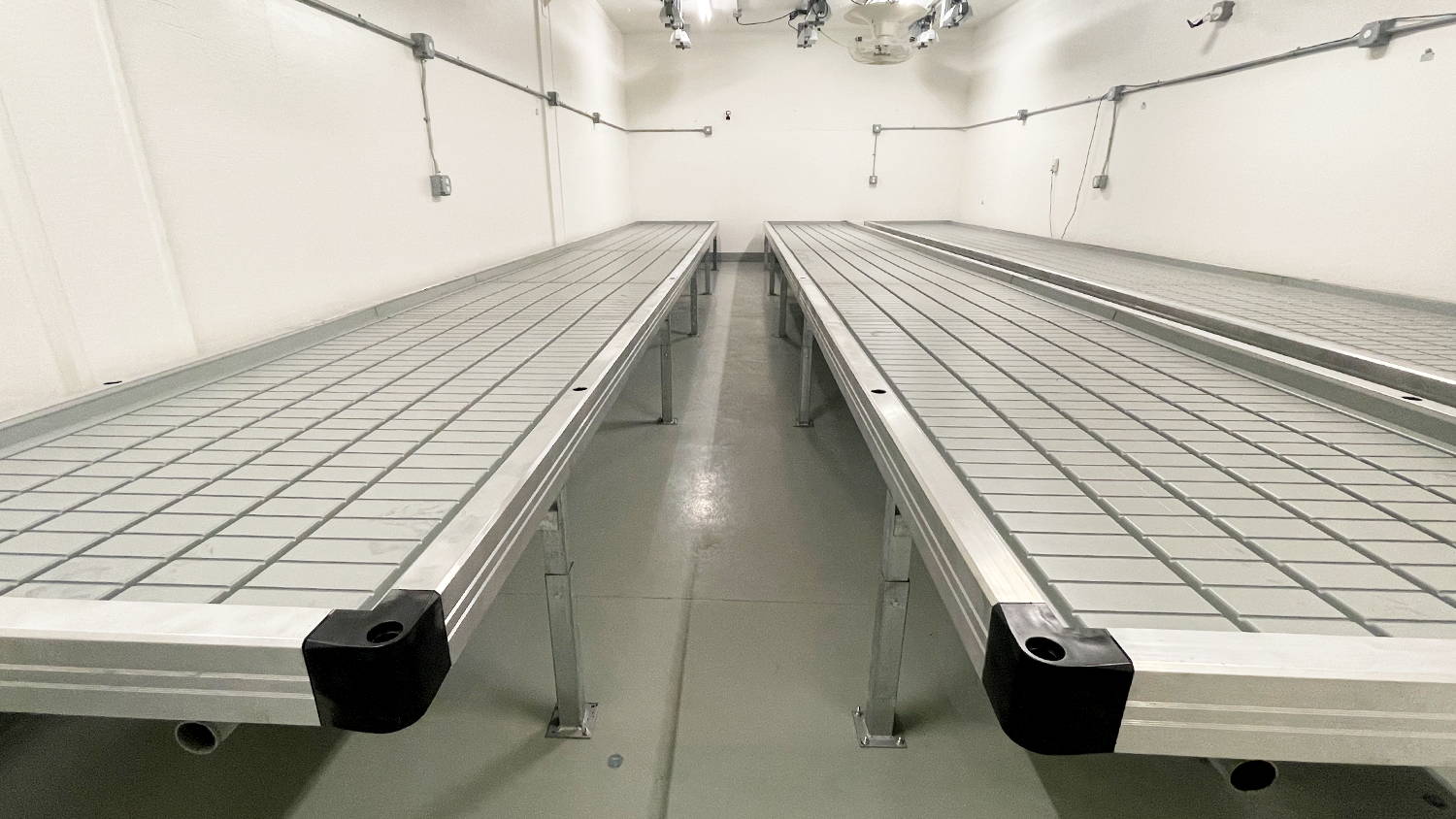 Our anti flip bracket guarantees safety from the bench tops tipping over and prevent injury/damage to plants.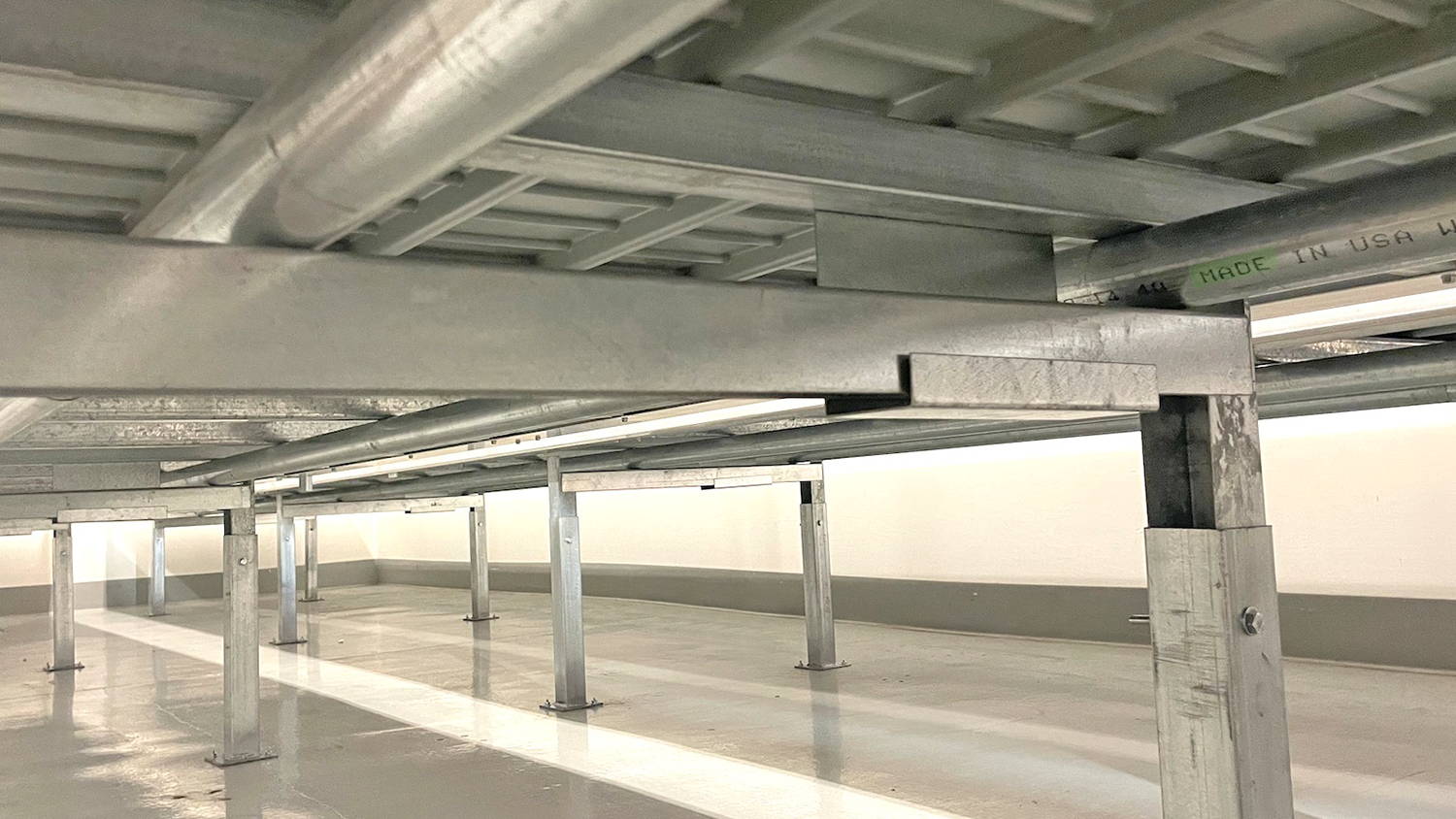 Simply push or pull the bench top with one hand to slide back and forth. Our 1 7/8" roll bar allows for easy roll when loaded with plants.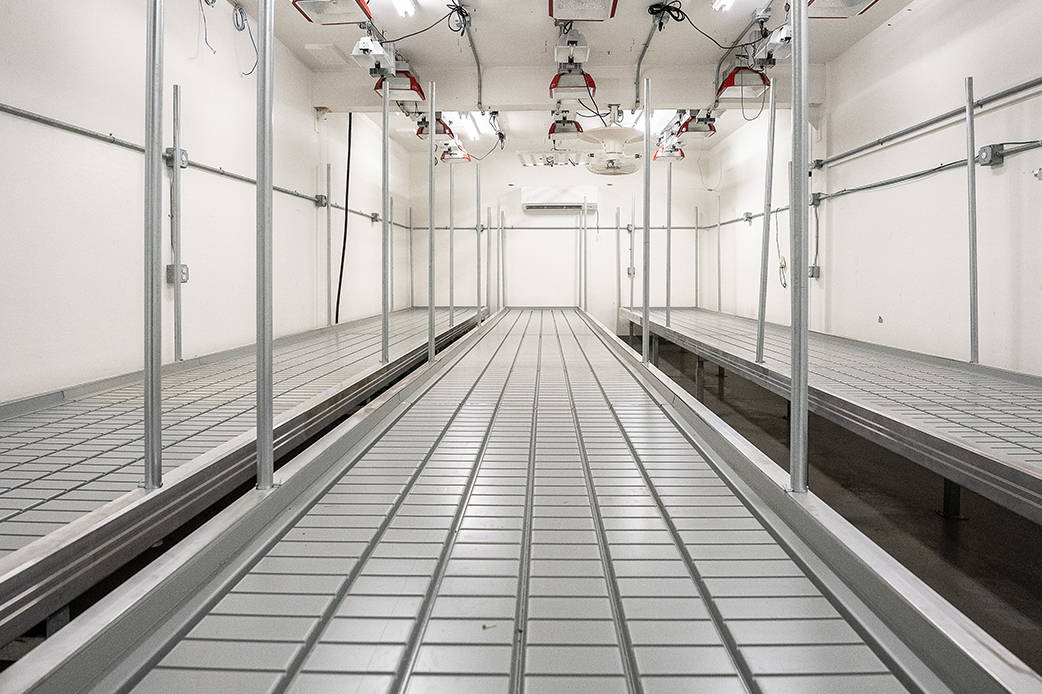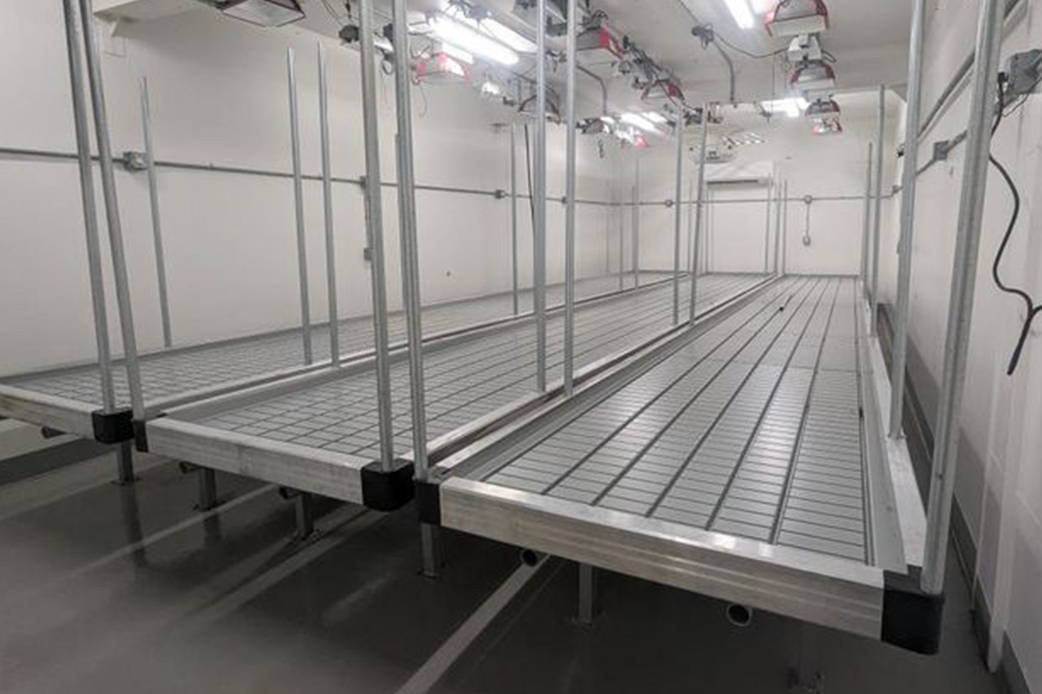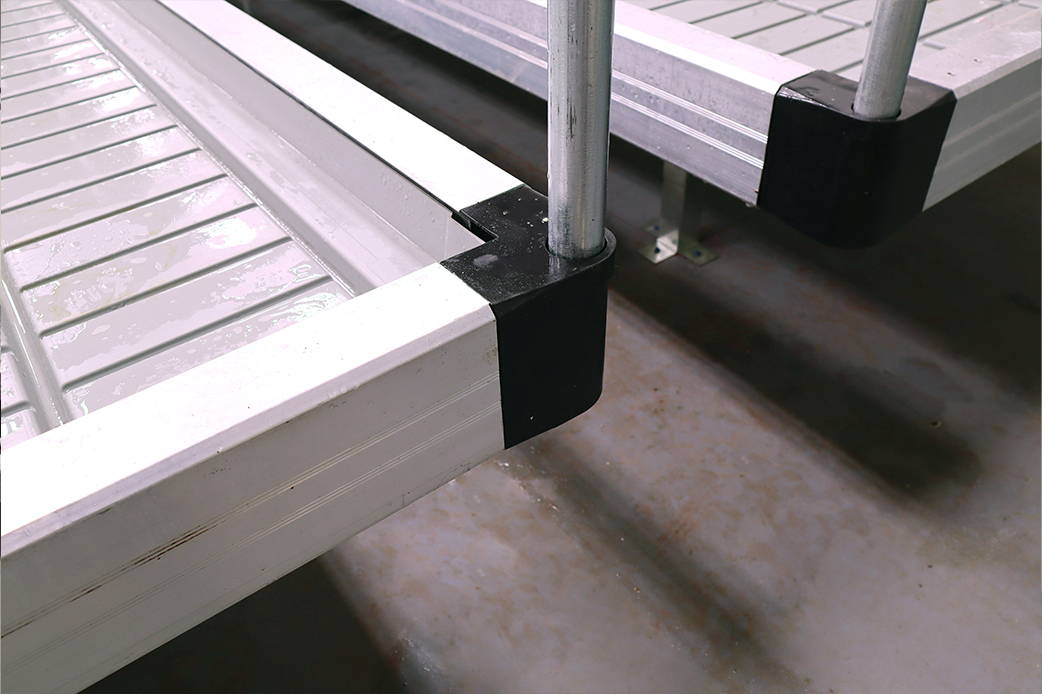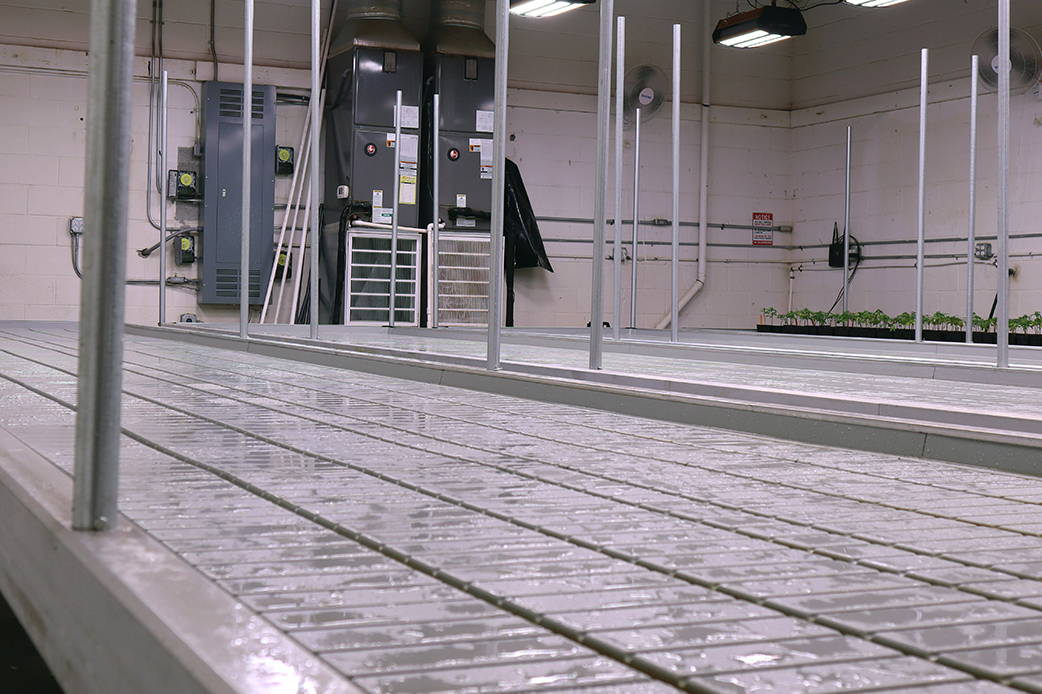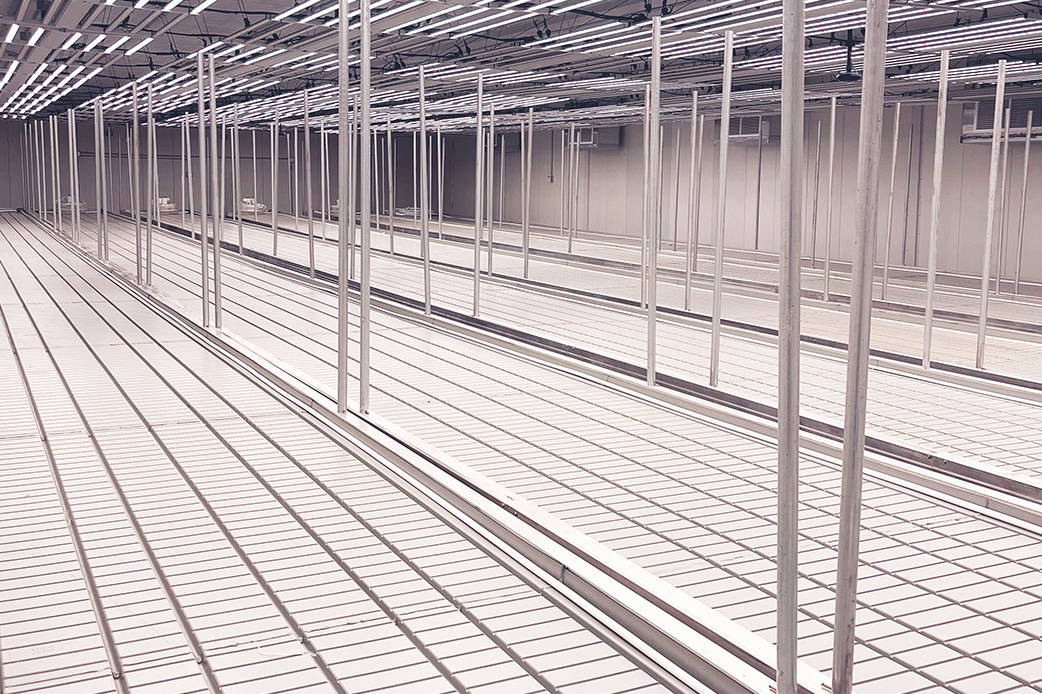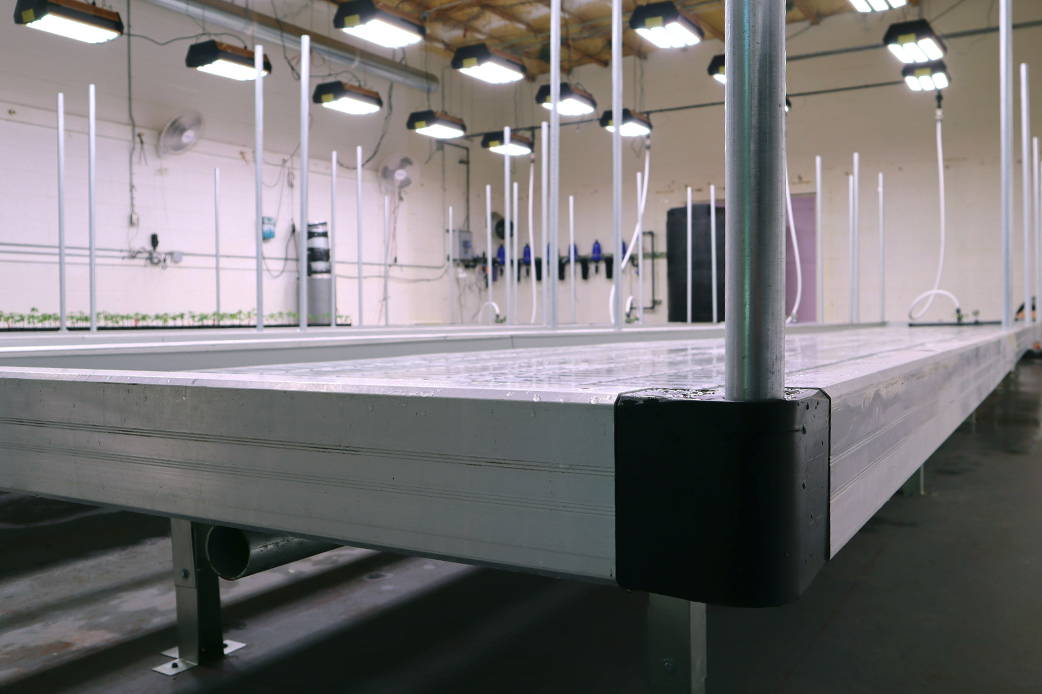 | | |
| --- | --- |
| Competitors | Compared to Hortitech Benches (single-tier) |
| | More expensive, lighter duty, poor ergonomics, outside trellis, 5" tall flood trays (impractical), no tray reinforcement, cool colors |
| | Much more expensive, heavier duty (overbuilt for single-tier), less ergonomic, 8' increments only, sturdy but slow mobility system, track based |
| | More expensive, equaly heavy duty, low lead times |
| | Much more expensive, mobile grow rack systems only (way overbuilt for single-tier growing) |
| | Do not make their own benches. Expect to pay a reseller premium. |
| | Equivalent price, considerably lighter duty, less ergonomic (frequent snagging), light duty trellis |
| | Equivalent price, lighter duty, less ergonomic, outside trellis |
| | Less expensive, lightest duty (cannot support much weight), not ergonomic, outside trellis, long lead times, 25% import tax, shipping still expensive |
| | | | |
| --- | --- | --- | --- |
| Other terms for rolling benches | | | |
| | | | |
| | | | Single-Tier Mobile Benches |
| | |
| --- | --- |
| Types of Benches | Recommended Application |
| Single-tier Rolling Benches | Provided they are heavy duty, single-tier benches are low entry cost, efficient, high output growing solutions for indoor and greenhouse operations. Although plants grow larger and require longer veg terms, there are savings in power, labor, and water. Systems maintenance is considerably more straightforward, and overall the system is easier to manage. |
| Mobile Single-Tier Track Benches | Similar to single-tier rolling benches, single-tier track based benches are sturdy, straightforward to manage, low cost of entry, and are similarly oriented towards large plants and fewer harvests. |
| Mobile Vertical Grow Rack Systems | Eye waterningly expensive, but also a good long game play if you're growing large volumes of small plants with faster turnover. Be aware multi-tier systems are complex, require meticulous planning, and are just one of the many considerable expenses in multi-tier growing systems, including high LED lighting costs, circulation, power, HVAC, and more. There's also a good argument in favor of four-tier over three-tier. Two-tier systems are not recommended. |
| Inexpensive light duty benches | We can't think of a compelling reason to recommend these. Start-up costs add up, and we understand the temptation to get oprerations online and focus on improvements later, but you're better off saving for a robust benching/racking solution which will grow with you. More often than not, light duty benches warp under weight, don't last, and require replacement. |
| Mobile Single-Tier Track Systems | Considerably more expensive than other single-tier systems for what you get. For this reason, we cannot recommend them. These are essentially the same as multi-tier track systems, and are therefore dramatically overbuilt for single-tier applications. The first tier is designed to support three or even four tiers, distorting the cost/benefit and resulting in a high cost, overbuilt bench. |
Better ergonomics
Better use of space
Shorter lead times

Better ergonomics · Better use of space
Shorter lead times · Same day quotes
Best value We'll defend this 😉

100% AMERICAN MADE
Same day quotes
Best value We'll defend this 😉

100% AMERICAN MADE
sales@hortitechdirect.com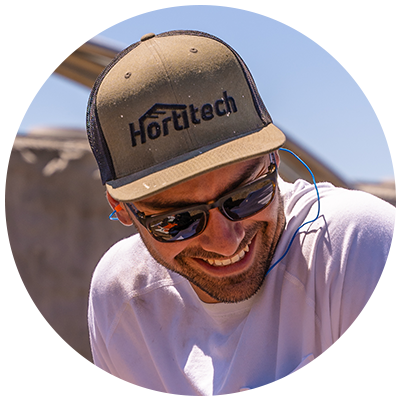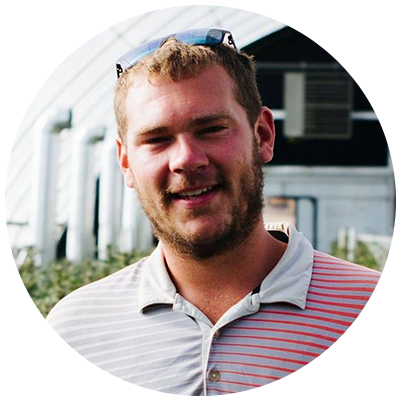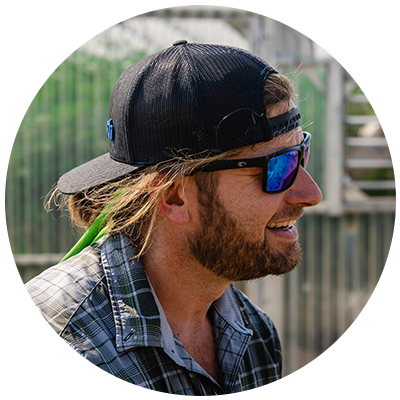 sales@hortitechdirect.com