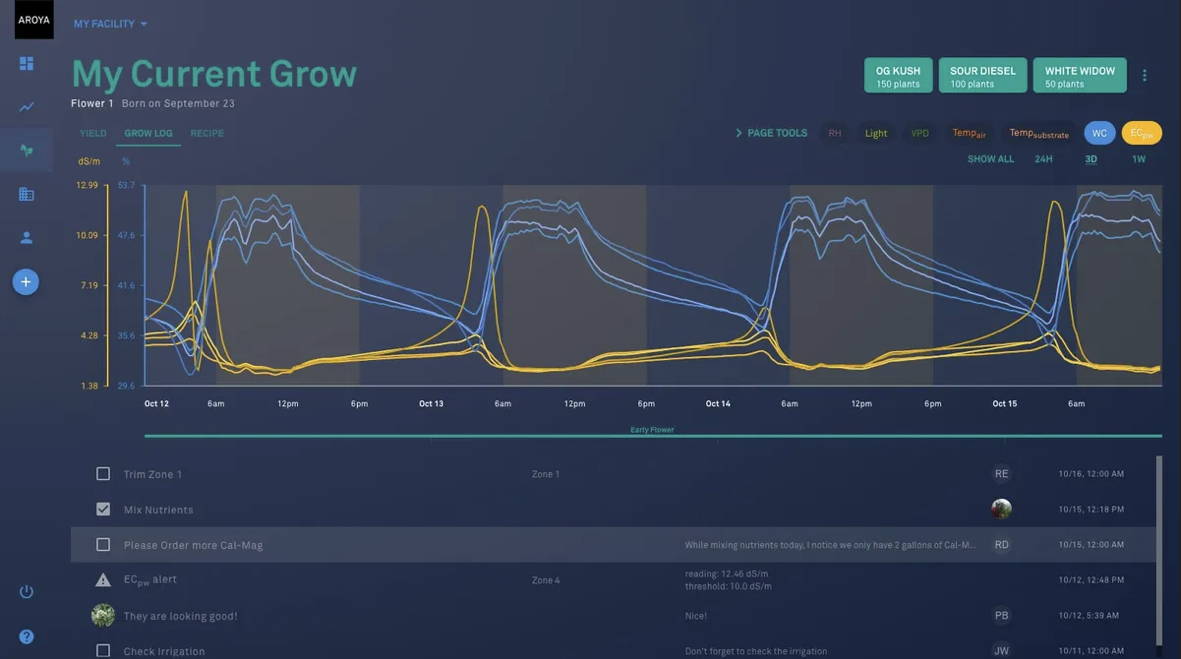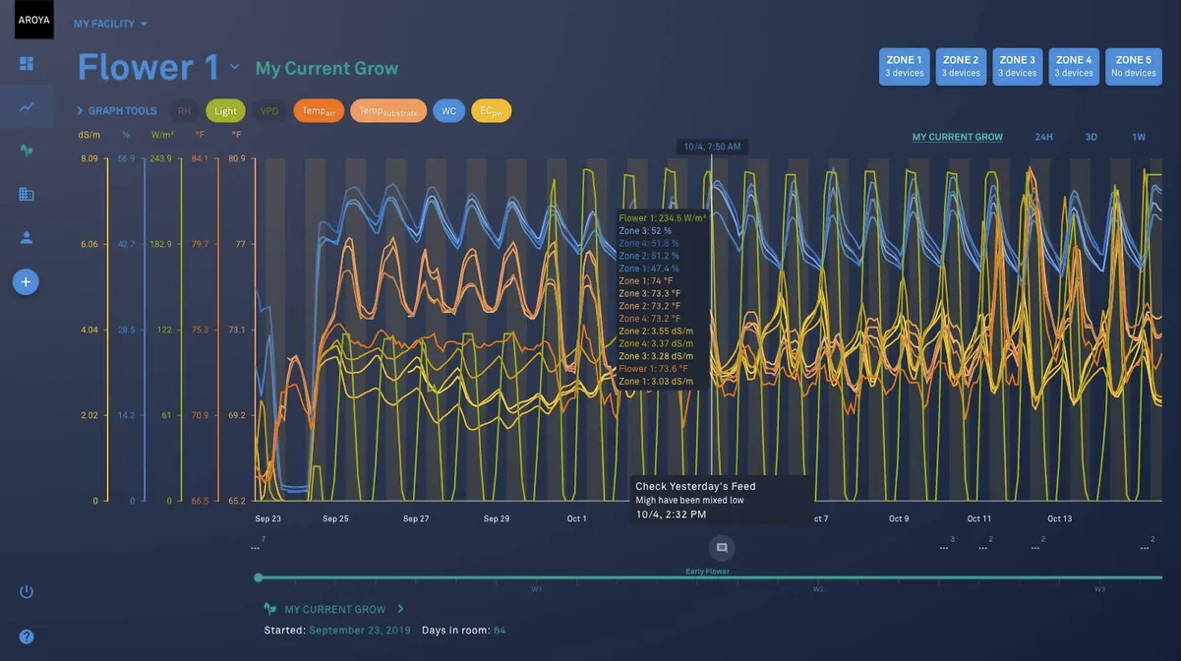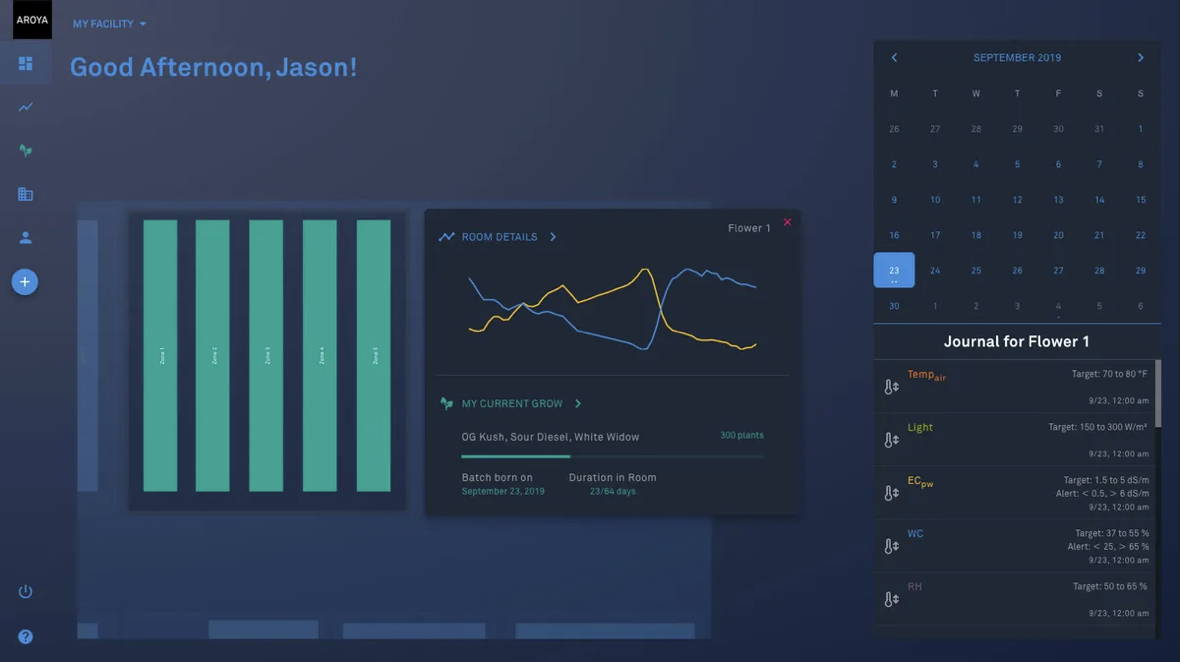 AROYA automatically tracks substrate and environment measurements, collects post-harvest and workforce metrics, and even integrates external data like METRC.

Call sales today to learn
more about Aroya IO
541-605-3555

Crop steering made simple. Make every strain count. Our sensors and software give you control and command of your crops. Precision data? Check. Real-time visibility? Check. Historical insights that help you repeat what works and refine what could work better? Check. Check. Check.

This actionable intelligence is how AROYA helps our clients prevent problems, save crops, increase yields and scale operations with repeatable outcomes.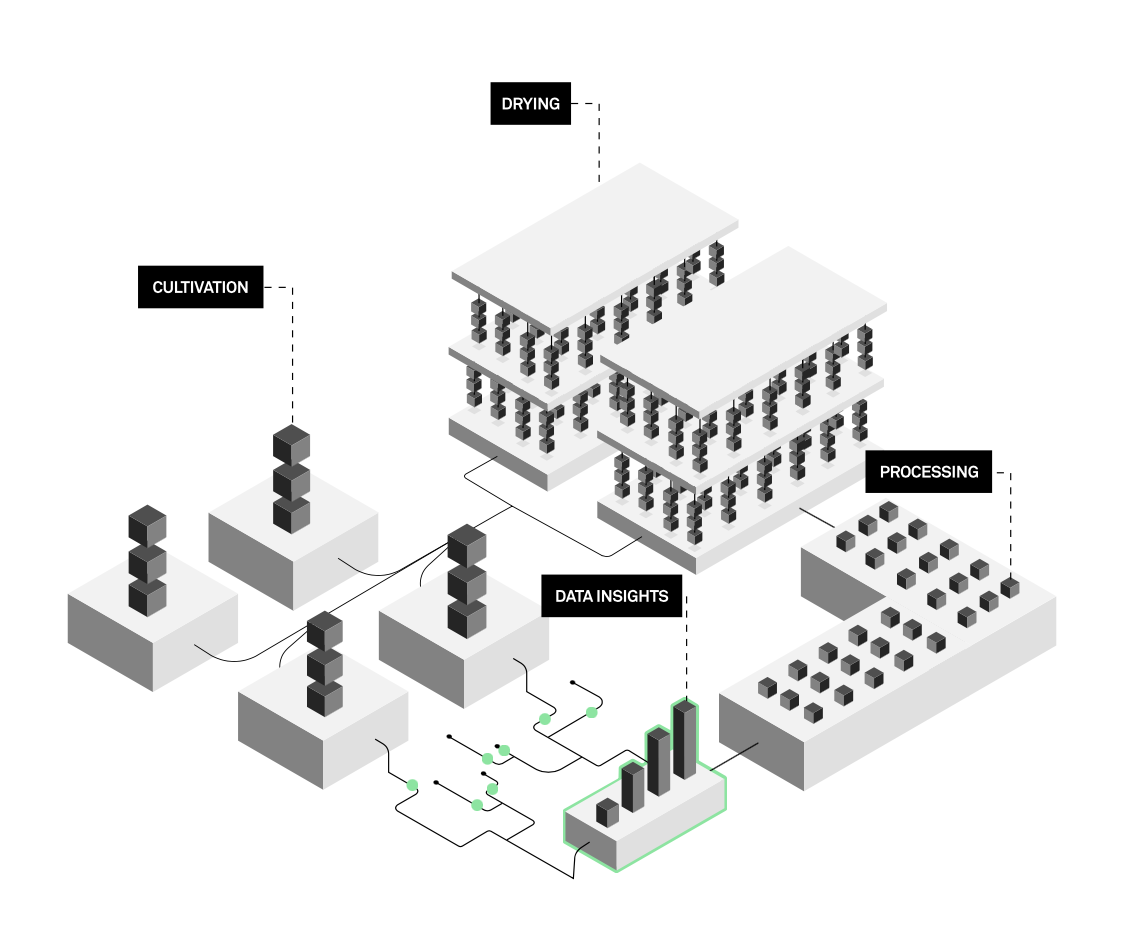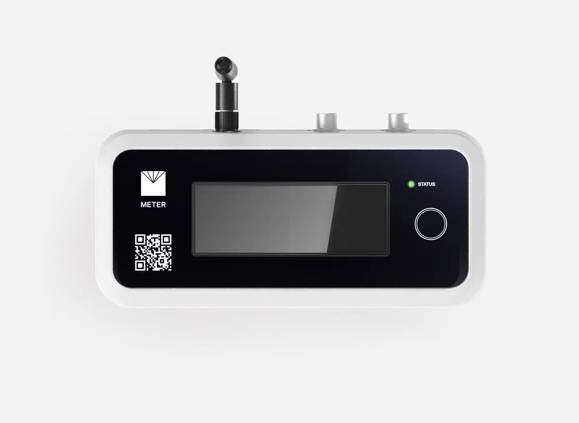 Monitor your lighting schedule and measure the amount of light in your canopy.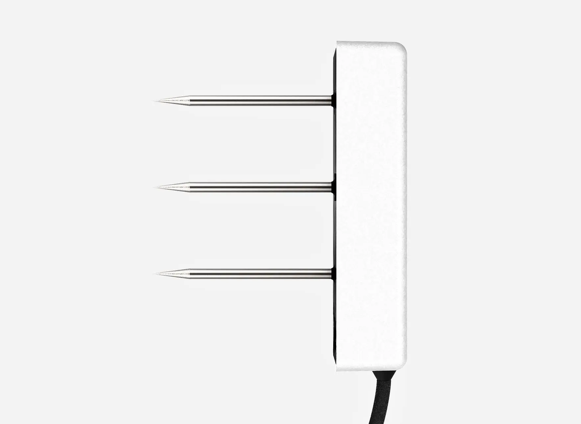 The substrate sensor is a high accuracy water content and EC sensor designed for all growing media. This model measures the water content from 0-100%, the substrate, the temperature between -40 and +50°C and the electrical conductivity (EC) in the range 0 to 23 dS/m.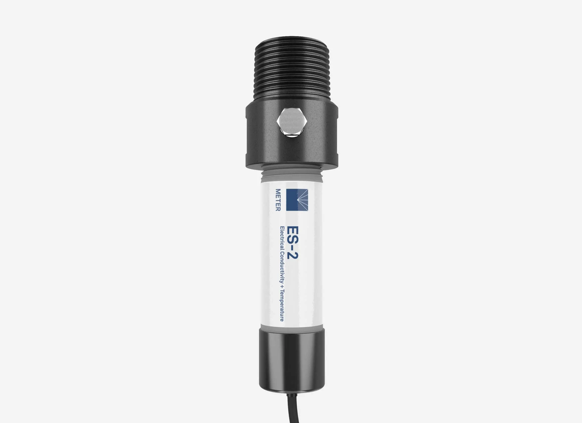 The ES-2 electrical conductivity and temperature sensor is designed to measure the electrical conductivity of water in a pipe or tank. When you pair the new ES-2 with a TEROS 12 soil moisture sensor in the soil, you'll begin to develop a complete picture of the salts that are going into your grow operation, as well as the salts remaining in your soil or substrate.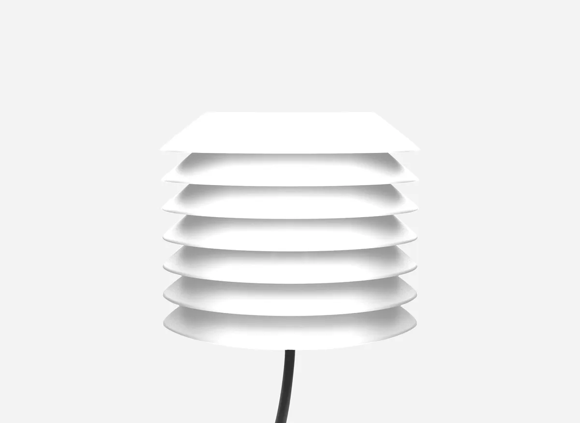 All microclimate measurements for cannabis growers are covered. This all-in-one sensor measures reliable air temperature (T), relative humidity (rH), barometric pressure (hPa), vapor pressure and vapor pressure deficit (VPD).

AROYA DLI Quantum Sensor Kit
Featuring pinpoint precise Apogee Quantum Sensor technology, gain the vital real-time visibility you need to determine the most electrically efficient and effective lighting to grow healthier cannabis, time after time. The Full-Spectrum Quantum sensor is so accurate, it's considered the best sensor on the market for difficult-to-measure indoor environments. It has an incredible spectral range of 389 to 692 nm ± 5 nm, which means superior performance under variable sky conditions and increased accuracy under LED and other artificial light sources.